Design and performance optimization through A/B testing

​​​​​​​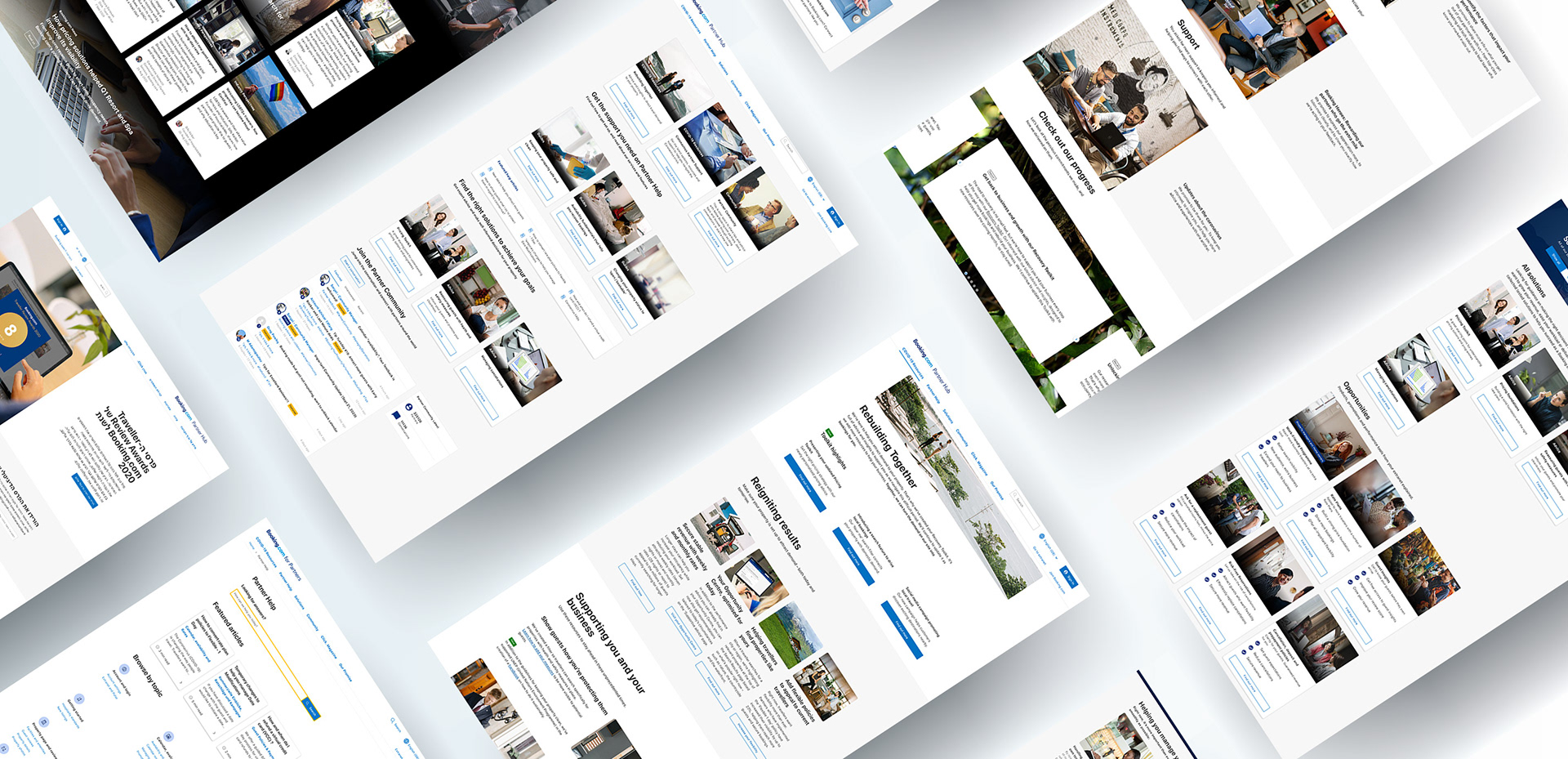 The Partner Hub is the biggest and most complex communication channel from Booking.com for Partners. 
I have worked on continuous improvements for the site including UX design of new components, implementation of design system updates, photography curation and design of marketing campaigns within it.
The Hub's taxonomy includes different designs for its different sections and types of content: blog, products, help and Community (forum).
Design decisions are made and validated through A/B testing (via Google Optimize).

The site is localised in 30 different languages through MemSource. I have collaborated on setting up and optimising the workflows and system capabilities to better enable the translators to work on the platform. For special projects, I have worked on manually localising the code for local initiatives, including right to left languages, Arabic and Hebrew.