Print Design & Production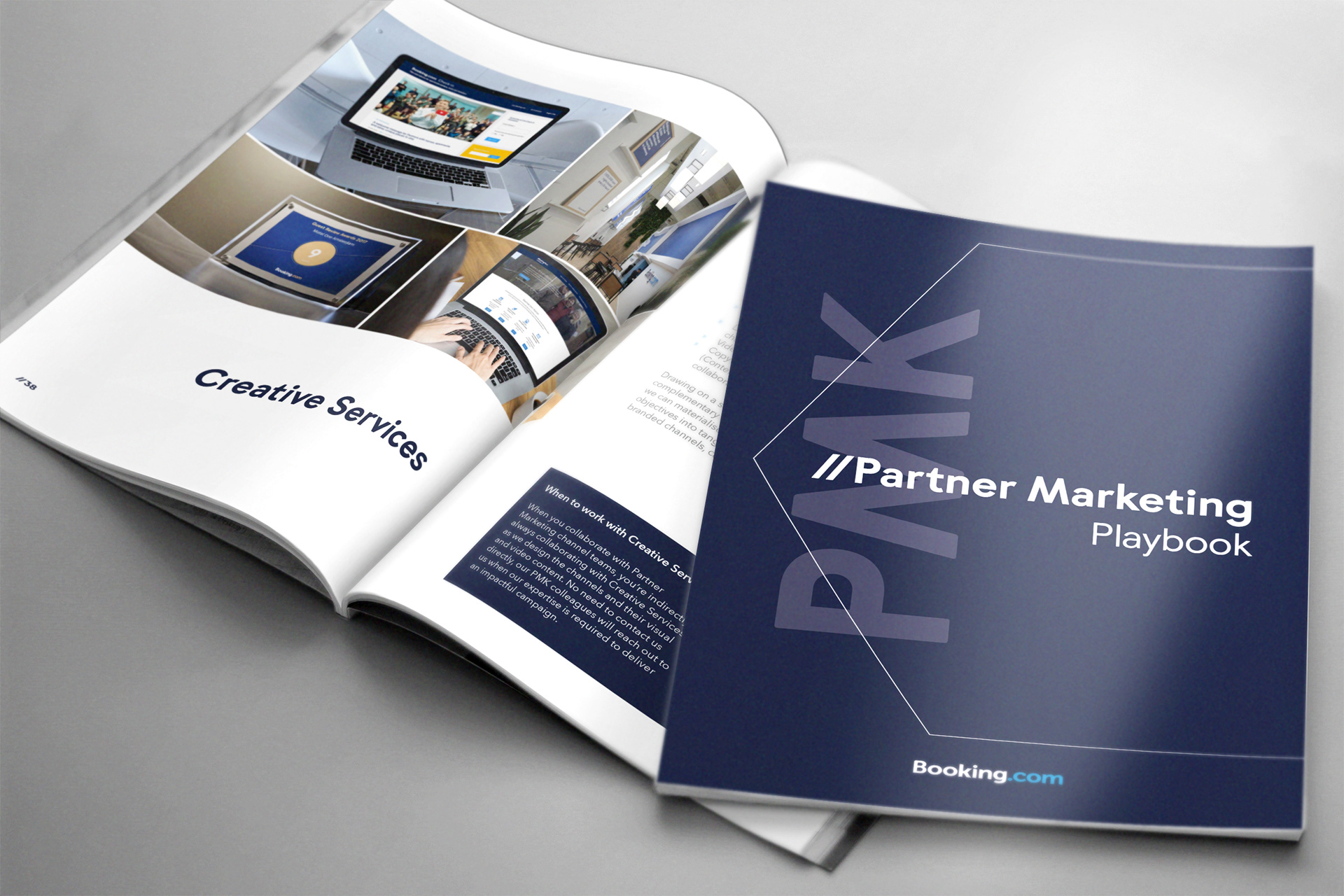 The playbook is an educational piece that shares the Booking.com's Partner Marketing ecosystem, why it's so great to work with this department, and when, why and how to use its channels. The Playbook also incorporates our brand vision, statements, and positioning, to help get our extended teams thinking about partner perception, and it has become a team brand's reference within the company.
The main target audience is Booking.com's Product Marketing Managers and their extended teams who want to work with this team and its channels to share product updates or launches.