Concept Development - Print Design & Production - Digital Campaign / Visual Asset Management - Vendor Management
The Guest Review Awards is about recognizing and rewarding those partners that give Booking.com customers consistently great experiences. In 2017, we planned to reinvent the Guest Review Awards program considering this time: More partners, more impact, more customer-centric approach and more future proof. The award needed to be in line with a parallel concept launched at around the same time "Booking Hero: Championing the Heroes that give Booking.com customers the very best, most memorable experiences".
2017 package included a custom-made envelope, an award certificate insert, a window sticker and a letter translated in 43 languages. More than 540000 properties won the award this year.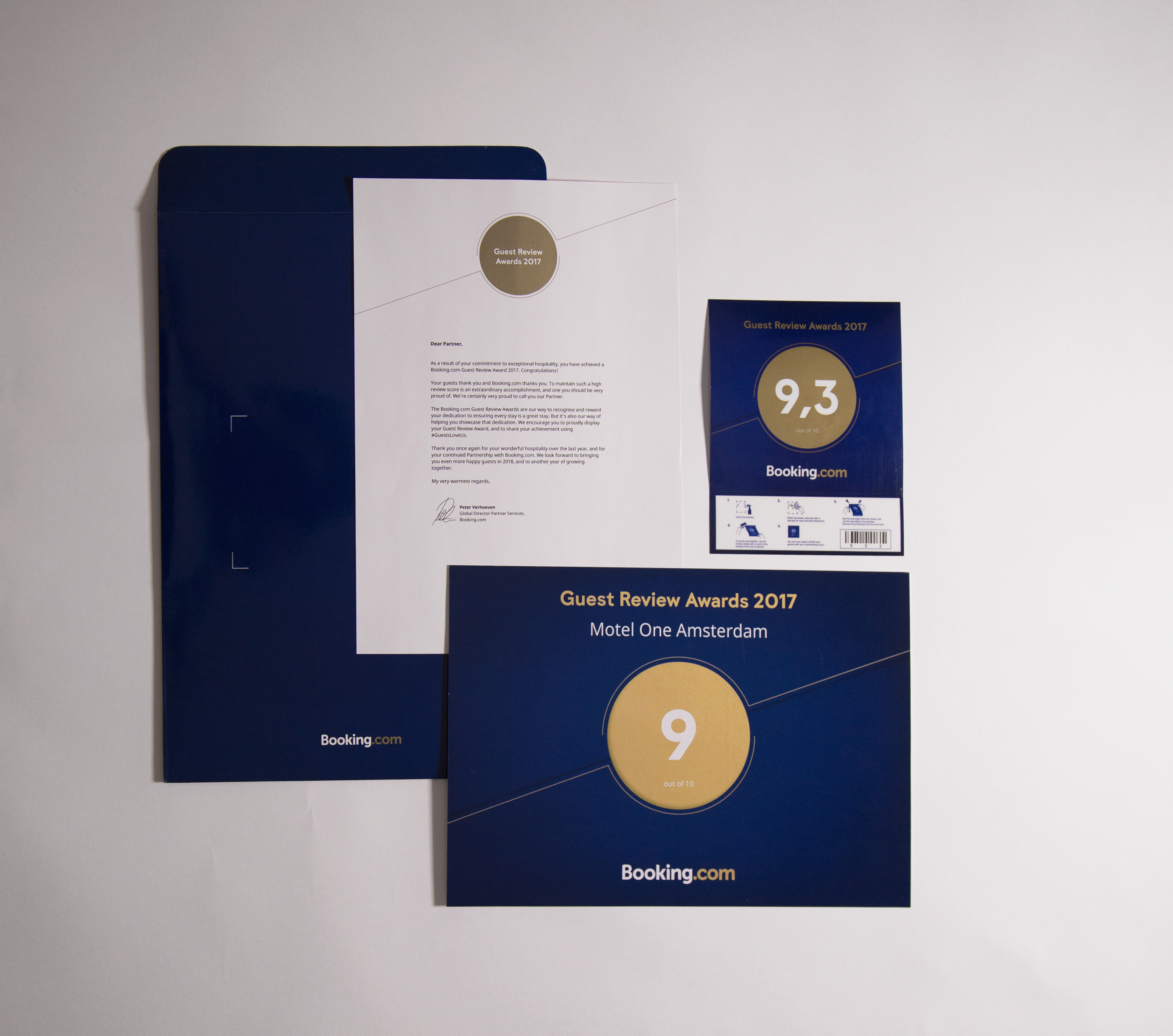 More than 20.000 properties shared their award on social media: