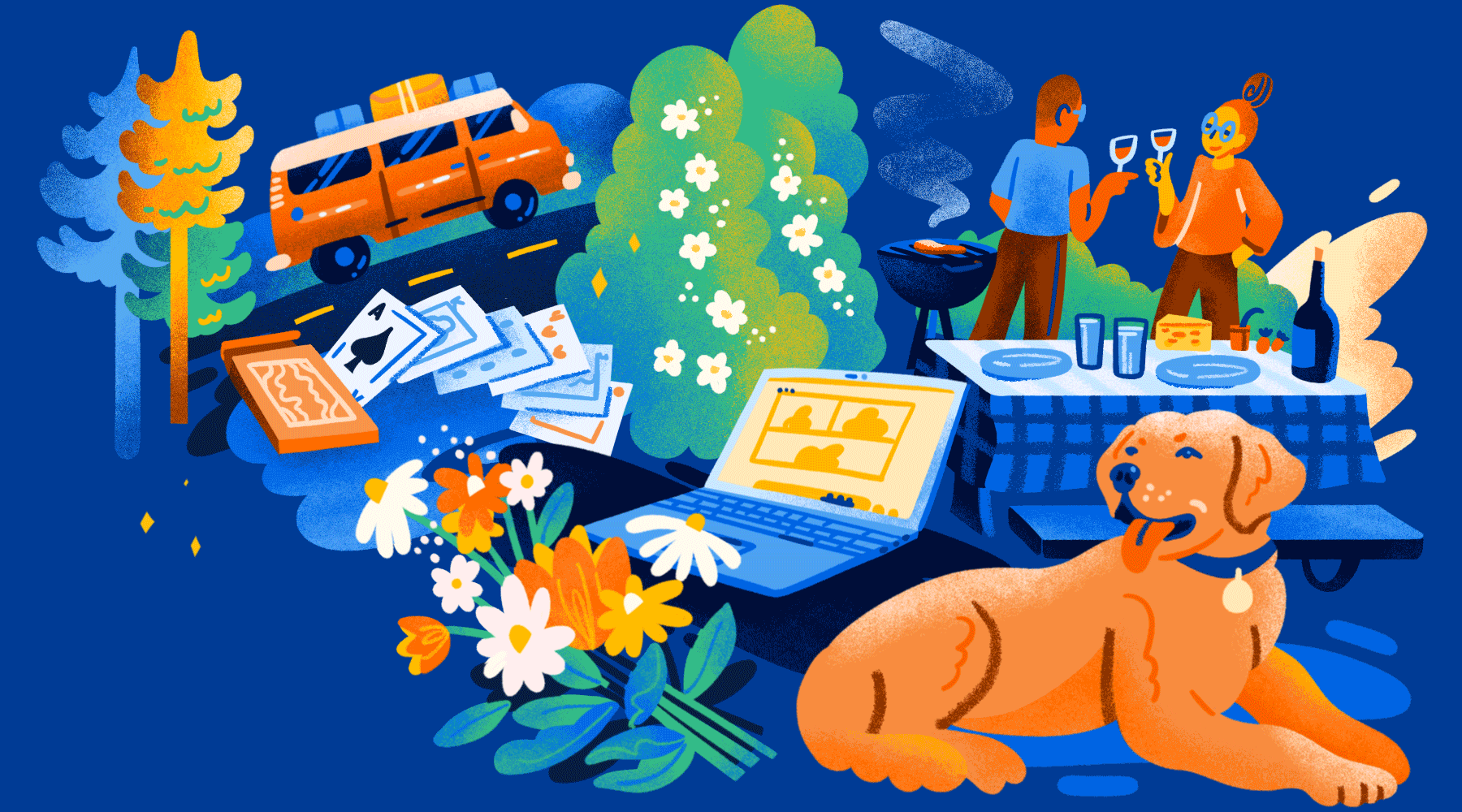 Custom illustrations specific for this campaign will connect the customer with iconic objects and scenes that are synonymous with travel. 
The visuals, representative of a variety of trip types, will evoke the fond memories from the objects the customer can touch or hold, almost as a journalistic inventory of what you'll likely come across during your travels.
The illustration style will remain true to the Booking.com illustration principles: communication not decoration, convey the energy of travel and focus on the people.
We will convey the idea of specific holiday/vacation types instead of explicitly portraying particular destinations:
Beach trip /City trip/Nature trip/Local trip / staycation
In each scene, there are different objects the traveller might interact or look forward to find in their trip. The objects intrinsically have a story that makes sense when seen together with the rest of the scene.
The Flash Deals promotion is a recurring marketable sales campaign with deep discounts, owned and branded by Booking.com. It fills a gap in the product portfolio as a promotion that is specifically designed to draw in new customers.
The recurring campaign setup allows us to build a strong, year-round customer-facing narrative that resonates with a new-to-Booking.com audience and drives new incremental bookers through off-site marketing.