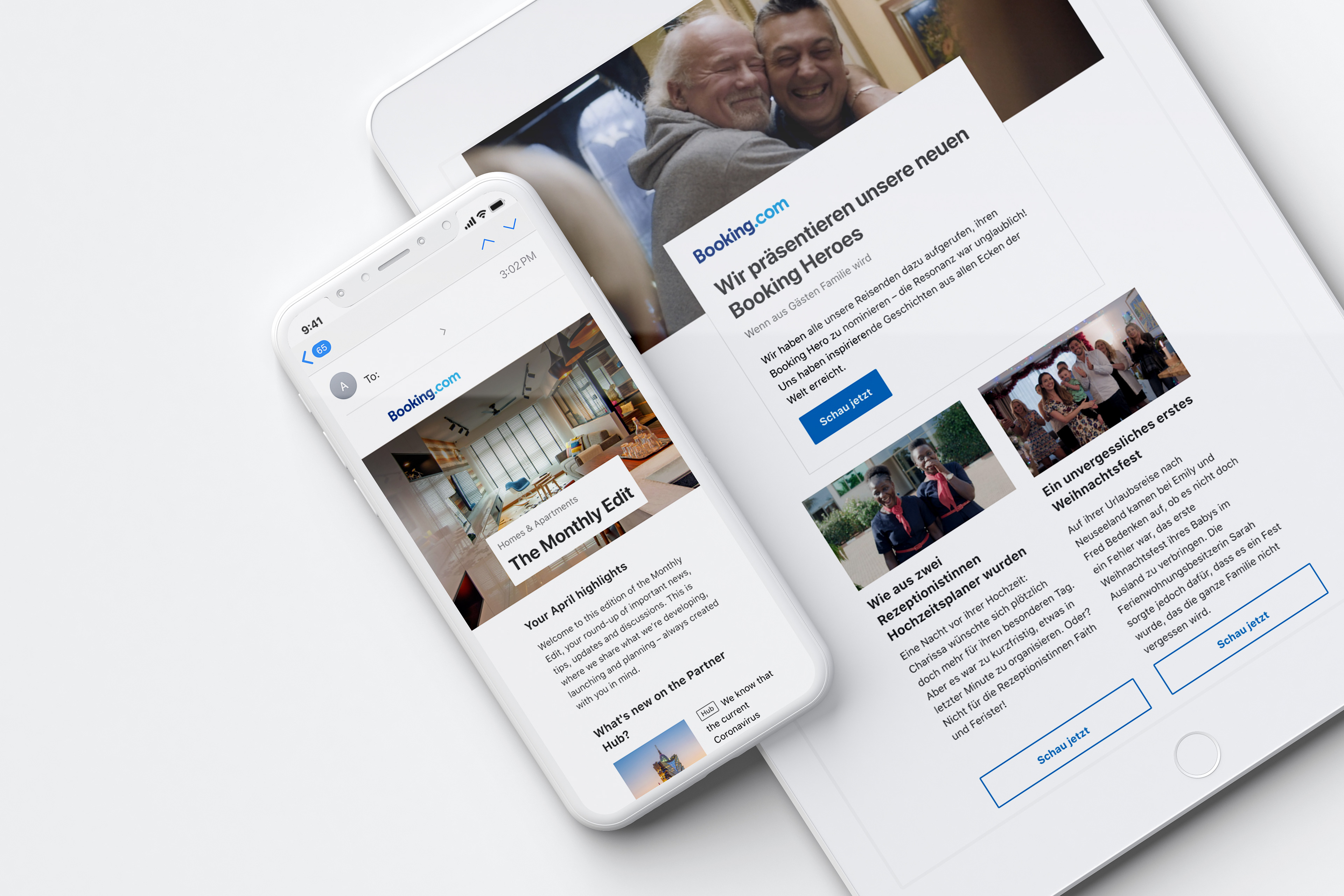 Booking.com should offer partners a consistent email marketing experience, regardless of the multiple tools these emails are sent from. 
Inconsistencies in the email experience can lead to lack of trust of the legitimacy of the emails. In the recent past, we  have continually changed the look, style and voice of our messages, and we risk of confusing partners, having them unsubscribe and not interact with the email content.
I proposed a redesign addressing all inconsistencies in the design system components, and adding a different flair to all the different categories.